Consultations and Mastectomy Fitting
Do you need help finding the right product for you with the right fit?
We want to make sure our customers find the right product for their circumstance and that it fits properly.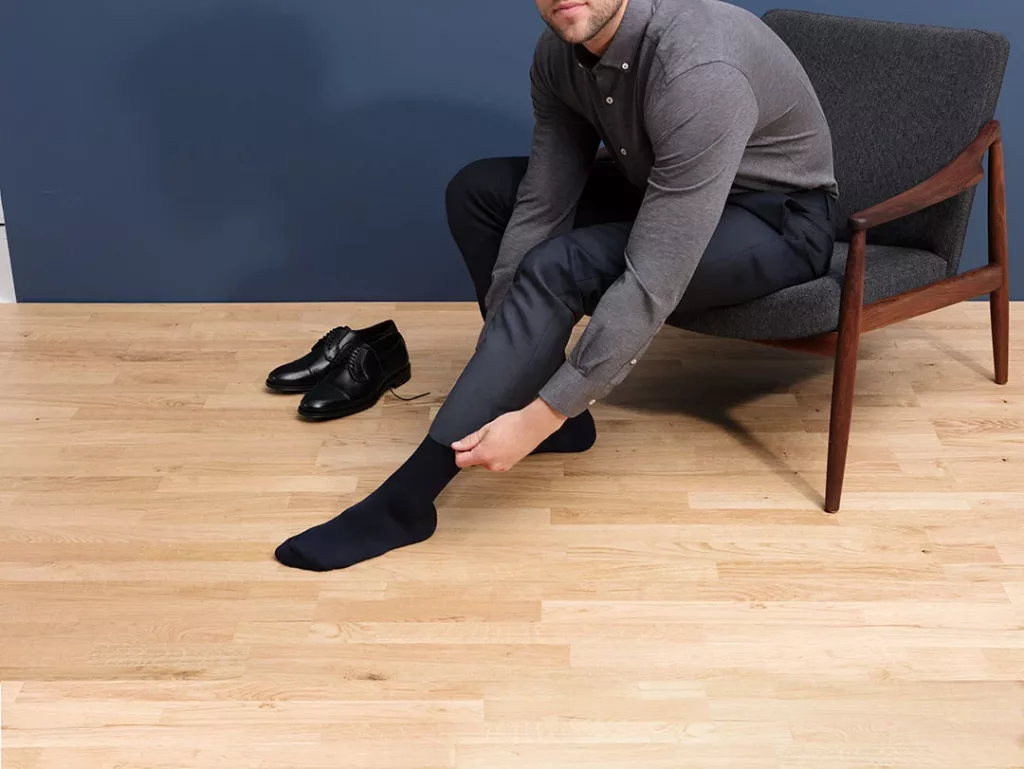 Braces and Orthotics
All our staff are knowledgeable and experienced at measuring and fitting for most types of Braces and Orthotics, so most of the time an appointment is not necessary.
We encourage trying on braces and orthotics, and have a private fitting room available for use if needed. Measurements are a good starting point but with variations in peoples bodies trying on is the best way to be sure. Ensuring a perfect fit before you leave the store will keep you from having to come back for a different size.
In situations with more advanced types of orthotics (e.g. range of motion, afos, off-loaders) an appointment for fitting may be necessary, and the item may need to be special ordered. If you receive a prescription and wish to bill through insurance please bring the prescription, the insurance cards, and ID.
Compression Stockings
Compression Stockings have not only sizing to consider, but compression level. Compression level is measured in millimeters of mercury, or mmHg.
Sizing is done by measuring the circumference of the ankle and calf, as well as the thigh for thigh high stockings. Our staff is available to measure you without an appointment needed. If you are purchasing for another person who is unable to come in we can guide you through taking measurements yourself.
Compression level is usually determined by your doctor or therapist, and if not specified we will default to the therapeutic level of 15-20 mmHg.
Please note that Medicare currently only covers compression stockings with a diagnosis of an open wound or ulcer. All other diagnosis will be an out of pocket purchase.
Mastectomy Fittings
You may have a lot of questions after your mastectomy such as:
Do I have to wear a bra after my mastectomy?
What is a mastectomy fitting and fitter?
What are the different types of breast prostheses?
How soon can I be fitted for a breast prosthesis after a mastectomy?
After your mastectomy, whether or not you opt for reconstruction, you will need bras that can accommodate new breast shape, size, and feel, as well as scarring and skin sensitivity. Ready-to-wear bras are inadequate for the variety of patients 'needs, and many women lack support and guidance to make decisions about undergarments after cancer.
Goodwin Street Medical Supply has trained mastectomy fitters specializing in Post-Mastectomy fittings for breast prosthesis and bras.
Depending on the type of mastectomy performed, progress of post-operative healing, and other various factors, your surgeon will write you a prescription. Then call Goodwin Street Medical Supply for your personal fitting appointment.
Mastectomy bras resemble regular bras but with one important difference – they have spandex stretch pockets on the inside which help hold and keep the breast prosthesis in place.
With up to up to 85% of women reportedly wearing an incorrect bra size, it's imperative to get into see one of our qualified fitters after your mastectomy.
With a proper fit, no one should be able to tell you are wearing a prosthesis.
Some Women who undergo surgery often choose not to wear bras because they do not feel they need the support or modesty because of the impact of surgery and because some bras are uncomfortable.

DIFFERENT EXAMPLES OF BREAST PROSTHESES INCLUDE:
External Silicone Breast Prosthesis:
An external silicone breast prosthesis is a weighted prosthesis, made of silicone, which is designed to simulate natural breast tissue. Because this type of breast prosthesis is weighted, it may help your posture, prevent shoulder drop, and problems with balance.
Non-Silicone Breast Prosthesis:
A non-silicone breast prosthesis is a light-weight breast form, made of foam or fiberfill, which may be worn following a mastectomy. Non-silicone breast prostheses may be worn during exercise.
Post-Surgical Soft Form in Camisole:
Post-surgical camisoles are convenient for women to be used immediately after their breast surgery, especially if their breasts feel sore or sensitive. They are often made with soft cotton fabric and are designed to avoid rubbing or causing irritation to the skin. The camisoles have pockets for draining and similar to post-mastectomy bras, they have stitching to help hold fiber breast prosthesis in place. Right after breast surgery, women are advised to avoid or limit their arm and shoulder movement; camisoles are ideal for this reason because they are pulled over the hip.

Partial Breast Prosthesis AKA Shaper or Shell:
Partial breast prosthesis, also called shaper or shell is a breast form made of foam, fiberfill, or silicone. This type of breast prosthesis is designed to be worn over your own breast tissue to enhance the overall size of the breast and to create a fuller appearance. A partial breast prosthesis can be worn with a regular bra or a post-mastectomy bra.
Call Us – Let's Talk and Get You Fitted
A physician's prescription for your breast prosthesis and Mastectomy bras is necessary for insurance purposes. Please bring the prescription, insurance cards, and ID with you.
Please call us at (928) 541-1825 to schedule your fitting.