Goodwin Street Medical Supply is a family owned and operated business located in the heart of Prescott, Arizona.
We know service the way it used to be!
We have the best selection of medical supplies and equipment in the Northern Arizona region, as well as great customer service you won't get at a big box store. Come in and let us help you find what you need!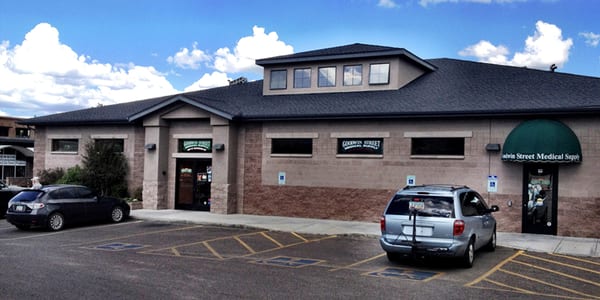 Goodwin Street Medical Supply was founded in 2002, and started as a small DME supplier inside of Goodwin Street Pharmacy. When the pharmacy closed, we decided to expand into a retail store with a much larger inventory. Since then we have grown to become the biggest independently owned medical supply store in Arizona.
Our mission is to provide the community home health and medical supplies along with excellent customer service. Our vision is to continue to better assist people in returning to a state of functional health. Accordingly, we strive to achieve this in many ways:
Stocking the best quality products in our store.
Ordering special products on request that we don't normally carry.
Providing in house medical insurance billing service.
Delivering medical equipment locally provided that it was purchased through us.
Offering equipment repair and maintenance.
Custom fitting products such as orthotics, compression garments, and mastectomy bras.