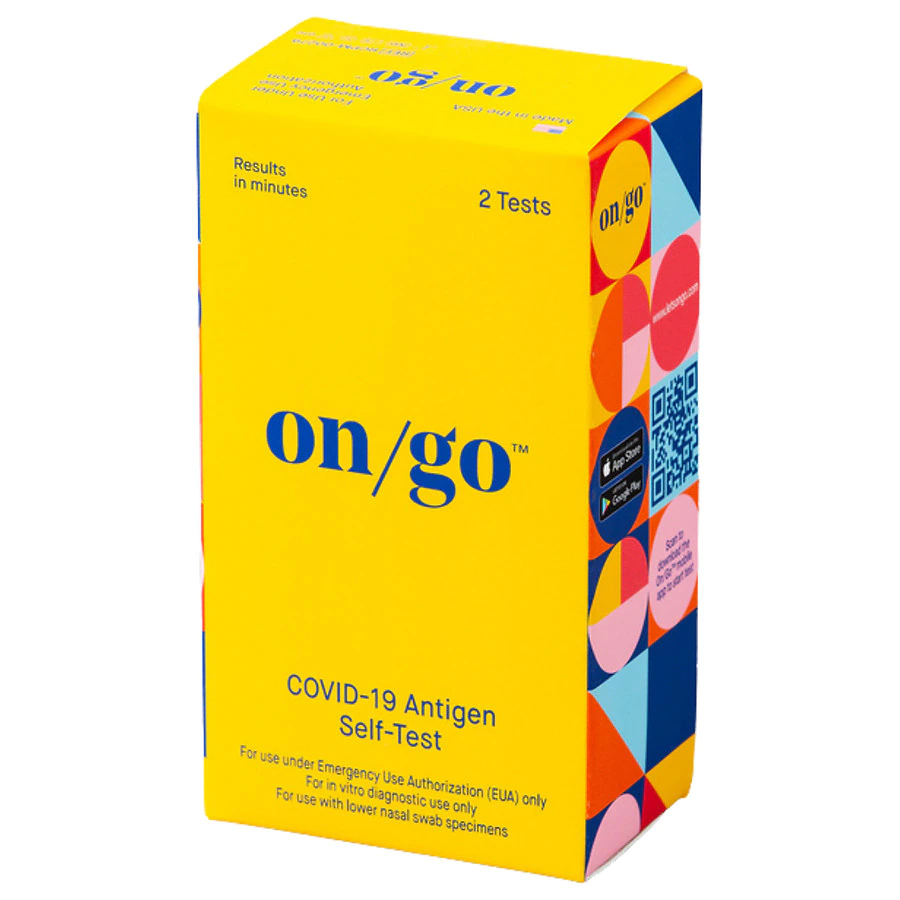 We have the on/go COVID-19 Antigen Self-Test in stock now!
Perform the test yourself, at home or anywhere, with results in 10 minutes. Pair your easy-to-use test with the On/Go companion app, available for free on iOS and Android. The test is as simple as "tap, swab, snap." Just tap to start the app, gently swab your lower nostril, and take a quick snapshot of the test cassette with your phone camera. The On/Go app generates a unique, secure testing badge that can be shared or used to gain access to restaurants, businesses, live events, travel and more. On/Go is authorized by FDA under an Emergency Use Authorization (EUA).
SHELF LIFE EXTENSION: On January 20, 2022, the FDA granted a three-month shelf-life extension for On/Go COVID-19 Antigen Self-Tests. This extended the shelf-life for all On/Go Self-Tests from 6 months to 9 months. So, if the expiration date printed on your box states February 2022, the expiration date for the test is now May 31, 2022. Please note, the expiration date for the tests is the last day of the labeled expiration month.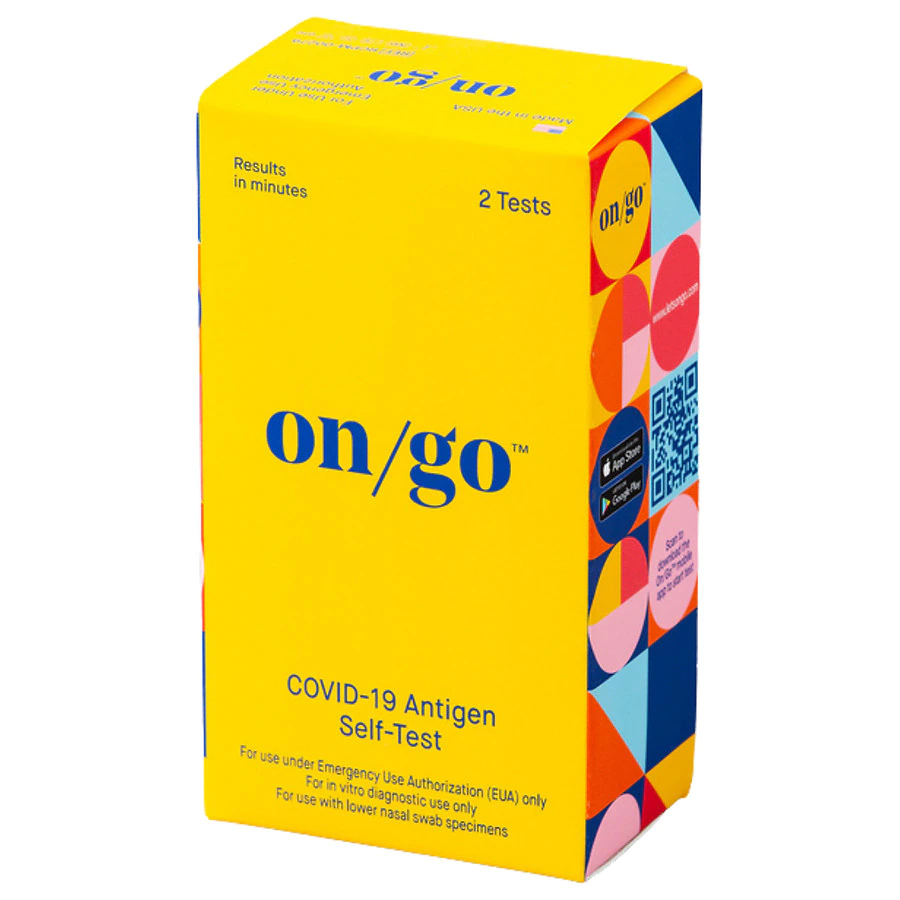 Quick and Easy to Use: The On/Go COVID-19 Antigen Self-Test by Intrivo uses a shallow nasal swab for maximum comfort, with collection you can perform for yourself or another at home or any place where you can find a flat surface.
Quality You Can Trust: In just 10 minutes, On/Go delivers results with 95% accuracy and can be used to detect the antigen proteins from all major known COVID-19 variants of concern.
Step-by-Step Instructions: The On/Go companion app, downloadable by scanning the QR code on box or available in the Apple App Store and Google Play, guides you seamlessly through each test step, from specimen collection to results interpretation.Shareable Test History: With the On/Go app, you can easily view, track and share test results with family and friends, all in one place.
User Friendly For All Ages: The On/Go Self-Test is indicated for children as young as 2 years old when administered by an adult, and for all people 14 and older to self-perform.
Proudly Made in the USA: Manufactured in the United States with 30 years' experience and full quality controls. Each box includes 2 tests.
Related posts
Popular products
Product categories